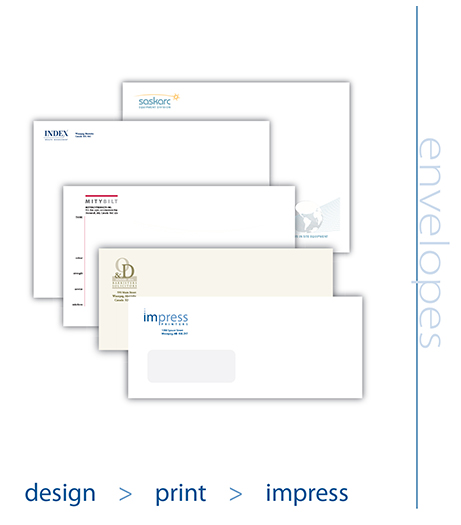 Envelopes
Printed envelopes are the key to making a good initial impression.
At Impress Printers, we can design and print a variety of sizes and colours of envelopes, from basic stationery and business envelopes to announcement, catalogue and even specialty envelopes. Choose from one colour, two colour or full colour printed envelopes to reinforce your band and add professionalism to your communications.
Compliment your envelopes with matching letterhead and business cards to create an identity that is necessary for every organization and business.