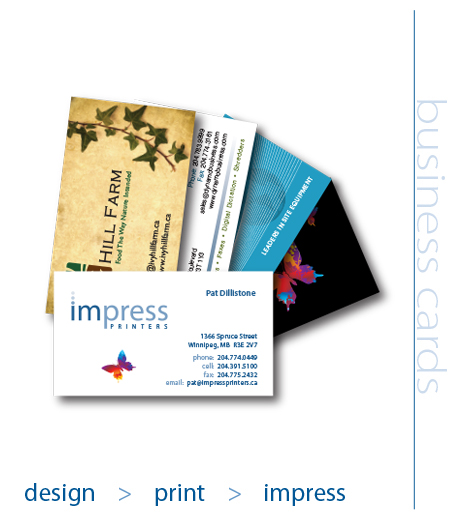 Business Cards
Business cards are one of the most important marketing tools for your business. They can be used to advertise your services and readily supply your contact details to a fellow business person.
Your business card will represent you long after the formal introduction has passed and you want it to reflect the quality and style of your business.
We offer a variety of impressive business card printing services, from single colour to full colour printing. For those that wish to stand out, we can offer embossing, foil printing, round cornering, and fold-over business cards as well.
We can work with you to design your ideal business card or print directly from artwork supplied to us. We are also able to help you design and print a complete corporate identity package, including letterhead and envelopes.