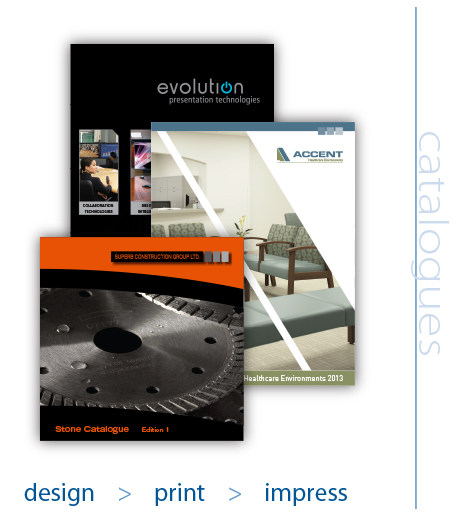 Catalogues
Catalogues are an excellent tool to educate your customers and showcase your products and services. They will increase your sales potential as people feel better about buying when they are adequately informed about their purchase.
Catalogues can be used to supply customers with the resources to order or as a means to direct traffic to a website to learn more.
When used in your marketing and advertising campaigns, catalogues will increase your sales effectiveness.
At Impress Printers, we offer a wide variety of sizes, papers and binding options for your custom printed catalogues.
We also print catalogue envelopes if you plan to mail your catalogues.
Complete your sales packet with custom presentation folders, sell sheets and brochures.