As businesses begin to reopen during the COVID-19 Pandemic, it is essential to promote social distancing as well as general health and safety measures.
To ensure your clients and employees are following protocols here are some printing pieces to consider:
Floor Graphics
Adhesive floor markers are a great way to promote social distancing requirements within any facility. Choose from a variety of pre-made designs and sizes, or we can customize to your needs.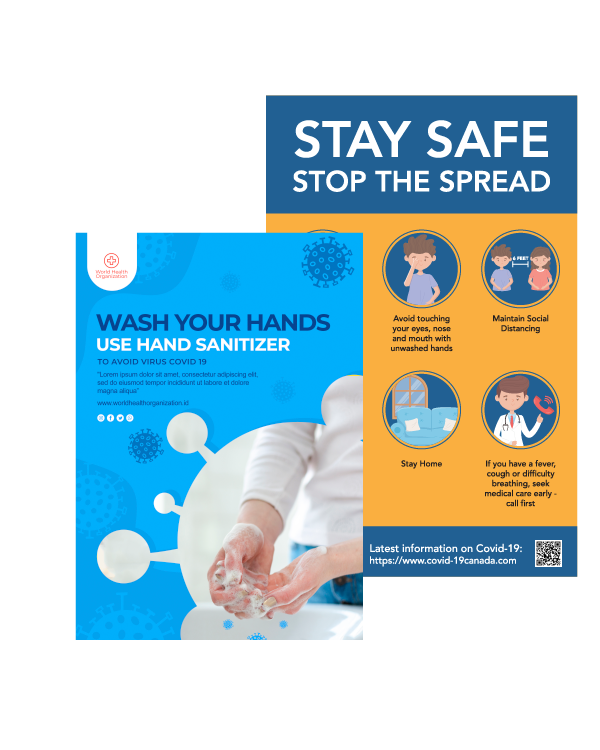 Posters & Signage
From hand-washing signage and symptom lists to new business protocols, posters and signs can help you communicate health and safety measures to your clients and staff. Available in a variety of sizes customized to your needs.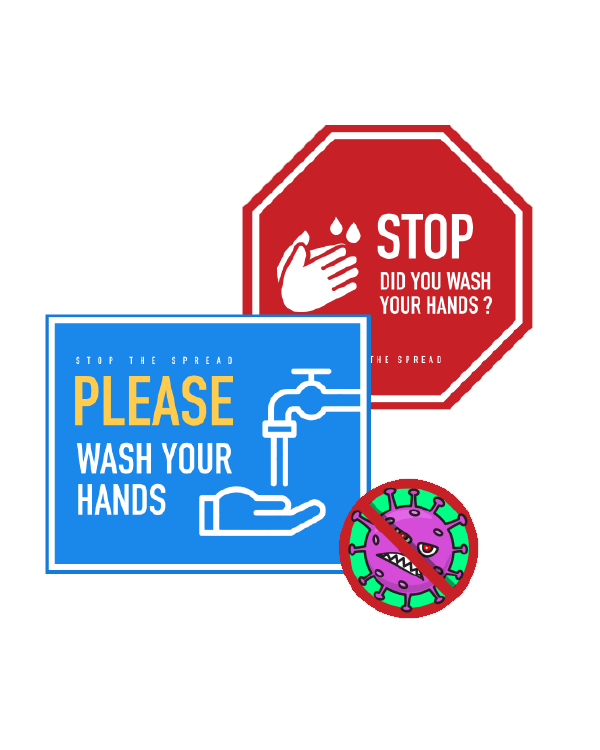 Labels
Provide clear reminders for employees and customers with health and safety labels that easily affix to nearly any surface. Available in a variety of sizes and pre-made designs. Can be customized.